Rates
My fee is $95 for a 50-55 minute virtual individual counseling session. Additional time, if available, is charged in 15 minute increments at $20 per. Couples counseling is $160 for a 50-55 minute virtual session. Additional time for couples is $30 per 15 minute increments.
Insurance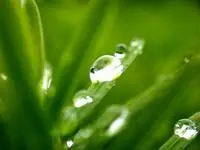 I accept all insurance as an "out of network" provider. As long as your healthcare plan provides out-of-network benefits, often called co-insurance, you're most likely covered. Check with your provider to verify the percentage of your reimbursement and your deductible.
Please note:
Often your share of my fee will be less than the cost of an in-network co-pay.
Also, mental health services are typically covered by most pre-tax Flexible Spending Accounts (FSAs) or Health Spending Accounts (HSAs).
Sometimes, people prefer the privacy and choice provided by private payment. Unless a legal issue arises, I'm the only one with access to your records and private information.
Payment
Payment is made through the HIPAA compliment virtual portal, Secure Video, just prior to our session. If you are a new client, all forms and electronic signature are also through the Secure Video platform. For anyone new to virtual sessions I provide step-by-step instructions as to how to proceed.
Cancellation Policy
If you do not show up for your scheduled therapy appointment, and you have not notified us at least 24 hours in advance, you will be required to pay the full cost of the session.
Contact
I offer a complimentary phone consultation so I can answer your questions and discuss your situation and concerns. You may reach me at 470-461-7211 or at [email protected]